I bought a kit online to start spnning cause I loved all the beautiful yarn I saw all the time on craftster.org, so when it came I started right up. Except it wouldn't work....I just couldn't do it.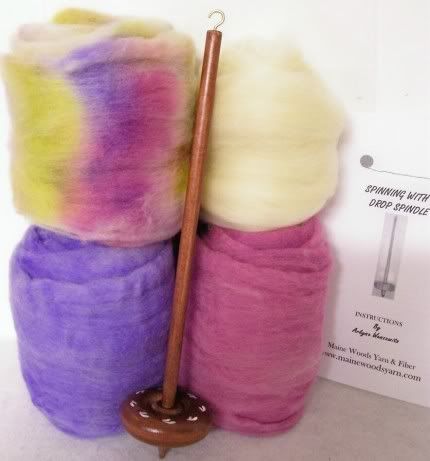 Fortunately that weekend was the Fiber Festival that I planned on going to and they had a class for spinning with a drop spindle....so for $18 I got another spindle some fiber to practice with and finnally learned how to spin....here are my creation thus far...
This is the 1st yarn I spun knitted up....its just a tiny bit....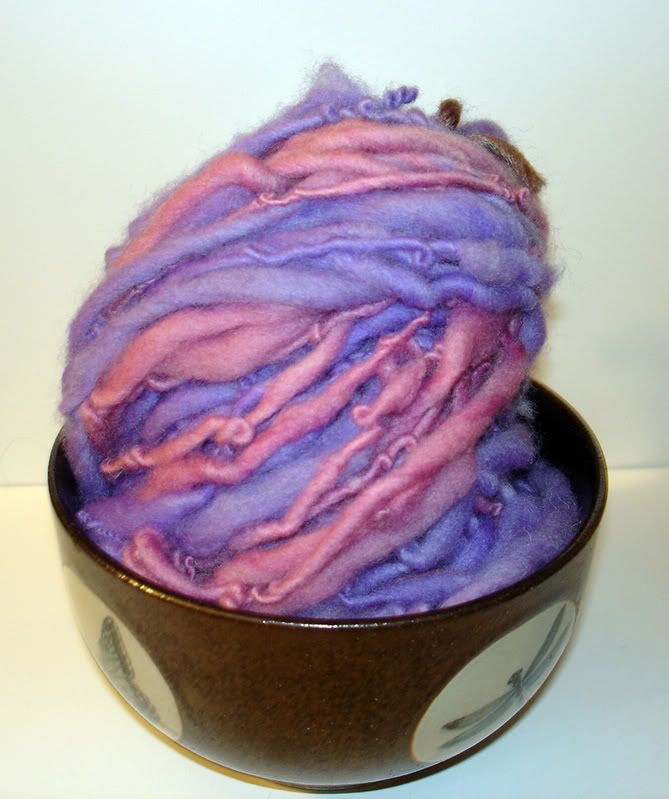 Next I spun this bunch from the roving in the kit....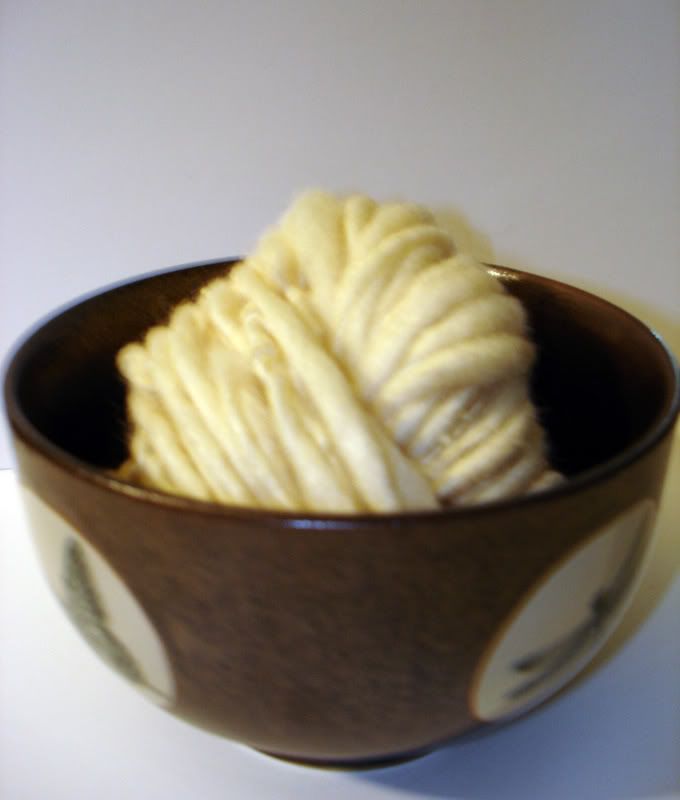 This was a little extra roving I purchased.
This is my first plied project. I think it tured out ok but who knows?