Right now I only have pictures of what I got in this swap. Will be posting what I made later....if I can get my slow home computer to work. I have so many photos at home that everytime I open iphotos to upload more from my camera it takes forever on my ancient mac....so for now what I got from my awesome partner Cullenshield.
A bookmark with each book cover. This was great cause I usually use whatever is around for a bookmark and now I'll actually have one: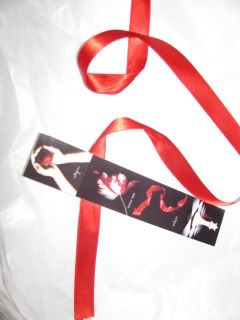 An awesome clutch/purse:
inside:
Twilight short sleeve shirt: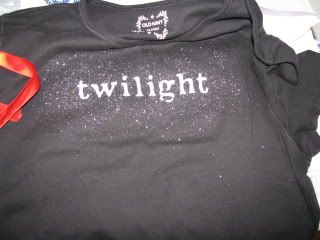 Team Edward long sleeve tee:
The red ribbon came wrapped with each item. It was pretty, but I jumped right into opening and didn't take a picture.
More to come when I get what I made pics uploaded!!